RIDGID 57523 RT-7X Thermal Imager with Wi-Fi
Regular price
$2,193.62 USD
Regular price
$2,492.75 USD
Sale price
$2,193.62 USD
Unit price
per
Sale
Sold out
RIDGID® thermal imagers feature the latest technology, including the best image in their class and an easy-to-use interface, to help you more efficiently predict problems before they happen and prevent costly downtime. And, the ruggedly built tool, backed by the industry's best warranty, gives you the confidence to take it on any job.
For your thermal imaging needs, turn to the trade's most trusted brand
Features:
SuperResolution
Using pixel shift technology, SuperResolution effectively doubles the resolution of your camera, allowing greater detail to detect anomalies. Our RT-9x 320×240 resolution imager can create images with resolution as high as 640×480 using the perspective change provided by natural hand movements when capturing an image. Thermal images taken with SuperResolution rival higher resolution, higher cost cameras.
ε-Assist
For precise thermal images, it is important to set the emissivity and the reflected temperature (RTC) of the object being examined in the imager. Using material tables and aluminum foil is a complicated and less than accurate process. With ε-Assist, simply attach one of the reference stickers to the target object. Via the integrated digital camera, the thermal imager recognizes the sticker, determines emissivity and reflected temperature and sets both values automatically. 
ScaleAssist
ScaleAssist automatically sets the optimum thermal image scale. This makes evaluation of construction errors and thermal bridges easier than ever before. Interpretation errors can be caused by false evaluation of the scaling. Undesired extreme temperatures are automatically filtered out of the image and are only represented as such when they really are present. This makes infrared images comparable in spite of altered ambient conditions. This is critical in before-and-after images.
Specifications:
Infrared Resolution- 240x180 pixels
SuperResolution Images- 480x360 pixels
Thermal Sensitivity (NETD)- <90mK
Measuring Range- -30° to +650° C
Field of View (FOV)- 35°x26°
Includes- Rechargeable 3.7V Li-Ion Battery, Scale Assist, Wi-Fir/App compatibility, integrated digital camera and E-Assist
Returns

Returns must be new and Unused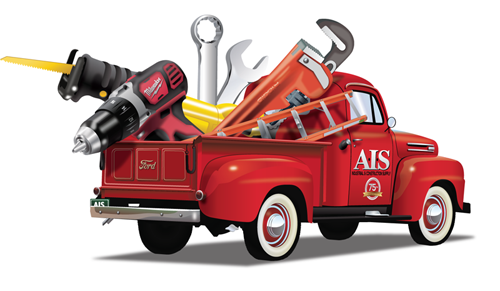 AIS Industrial & Construction Supply