RIDGID 62802 KT-190 Pipe Thawer w/2-25' #2 Cables
Regular price
$1,208.56 USD
Regular price
$1,343.00 USD
Sale price
$1,208.56 USD
Unit price
per
Sale
Sold out
KT-190 Pipe Thawing unit provides continuous heating for fast thawing of frozen metal pipes from 1/2" through 1-1/2" (12-36mm). With this lightweight and versatile unit, there is no need to dig or tear apart walls. Simply attach the clamps to the metal pipe on each side of the frozen section and the pipe is thawed within minutes.
Features:
Continuous Operation: The KT-190 operates continuously without requiring any "cool-down" periods. There is no tripping of the unit or need to turn the unit off during the thawing process. Simply attach the cables to the pipe, turn the unit on and let it do its job – continuously from start to finish.
Lightweight: Weighing under 30 lbs., the unit can be easily transported to the most difficult locations such as attics.
Versatile: The Model KT-190 can be used on lengths of pipe between 15 and 75 feet. 
Powerful: Unit operates on a standard 115V, 15 amp outlet. Model KT-190 produces 300 amps.
Specifications:
Pipe Capacity- 1/2"-1-1/2" (12-36mm)
Input Current- 15 amps.
Minimum Reach- 15' / (4.6m)
Maximum Reach- 75' / (7.7m)
Cable Length- 25' (7.7m)
Cable Size- 2 AWG
Output Current- 300 amps.
Weight- 25 lbs. (13.2 kg)
Returns

Returns must be new and Unused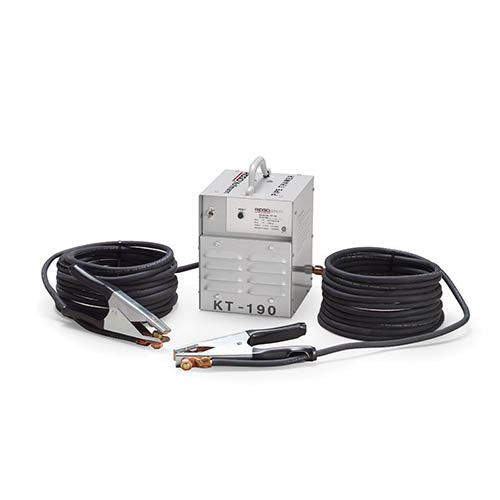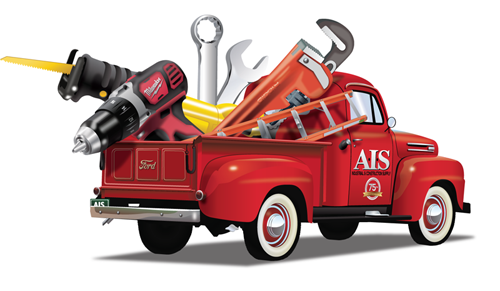 AIS Industrial & Construction Supply